We can get you anywhere from here
From Rhode Island T. F. Green International Airport (PVD), your destination possibilities are almost endless. With more than 100 daily nonstop flights and hundreds of connecting flight options, PVD can easily get you where you need to go.
World-class and unforgettable restaurants, festive and exciting nightlife, professional sports teams, and an abundance of fun attractions.
Baltimore was once one of America's most important port towns, and has changed so much for the better over time.
Charleston is known for its vibrant culture, rich history, exquisitely preserved architecture, and beautiful coastal location.
Charlotte, North Carolina, is exploding with growing businesses, popular sports franchises and an evolving culinary scene.
Chicago is a huge, vibrant and friendly region that is well known for its live-music scene, comedy, shopping, dining, sports, and architecture.
Chicago offers highly regarded universities and colleges, and premier cultural attractions such as museums, zoos, aquarium, and planetariums.
Come visit one of the United States' first early boomtowns, including the Over-the-Rhine neighborhood, the largest National Historic District in the country.
Visit Columbus, Ohio, and enjoy your free time exploring art and science museums, the botanical gardens and even attending festivals of all kinds.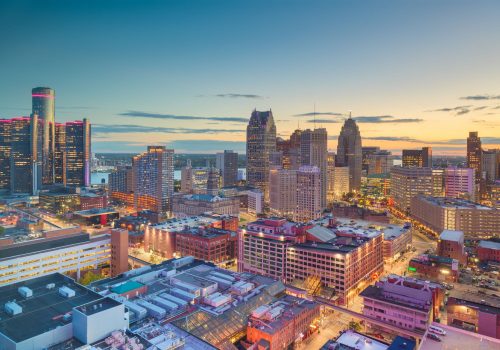 Detroit is the largest city in Michigan, and is widely known for its Motown sound, rock music, world class museums, sports teams, arts, and even theaters.
There are 300+ sunshine-y days a year in this South Florida destination. Enjoy the breweries, beaches, downtown nightlife and the amazing culinary creations.
This west Florida vacation spot may be quieter than its party neighbors on the eastern side of the state, but it's definitely not less interesting!
Jacksonville is the ideal Florida destination to explore the outdoors, enjoy some of the 22 miles of beaches, tasting delicious food and craft beer, and spending a day fishing!
Come visit this iconic city—the place where movie stars, modern culture and busy streets are frequent and typical. Visit LA today and enjoy a trip on the West Coast.
From its amazing beaches and unique multicultural neighborhoods to its lively arts and nightlife scenes, Miami offers a variety of experiences for everyone.
Nashville is the hometown of country music and the birthplace of bluegrass, with roots in R&B, and a thriving pop and rock scene. Nashville is definitely the place for your next vacation!
The nation's third oldest city, Newark is one of the leading historic spots in the Northeast, renowned as the most culturally affluent region in New Jersey.
In world-famous New Orleans you'll find the roots of jazz and a beautiful culture that has been blossoming for centuries in the United States.
Whether you plan to see a performance on Broadway, explore Central Park or visit the museums, New York City will surely be an amazing and fun filled experience.
Norfolk has always been known as a Navy town, but it is also a major cultural center, with an upbeat and vibrant arts community.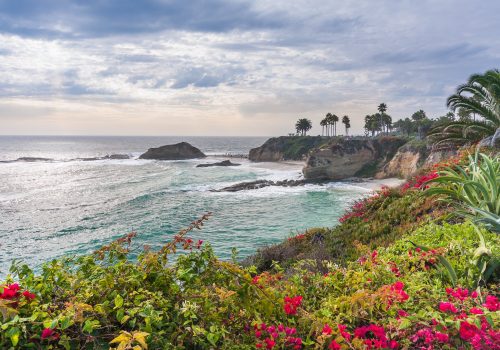 Orange County not only boasts the most beautiful beaches but also magical theme parks, culinary delights, one-of-a kind shopping and sightseeing experiences. Come see The OC!
Enjoy fresh-air adventures at the Disney theme parks, unforgettable ecotourism experiences, and outdoor fun the whole family can enjoy all together.
Famous as the birthplace of the USA and our origins of life, liberty and the pursuit of happiness, Philadelphia has an variety of experiences waiting for you.
Pittsburgh, also known as the Steel City, is still grounded by its industrial roots. Filled with universities and pop culture, Pittsburgh is the place for your next visit!
Enjoy the beaches, boating, fishing, and golfing. From nature discovery to shelling, and collecting fossilized shark teeth, there's something for everyone to do.
Explore this spectacular city, where you can enjoy acres of parkland, a diverse art scene, and a plethora of shopping and nightlife venues.
Come enjoy this history-rich city in Virginia! You can visit St. John's Church and take a tour of the Virginia State Capitol.
Explore this dynamic capital city where traditional charm meets contemporary Latin style. Discover 16th century neighborhoods, beautiful botanical gardens, and a salsa dance club in a huge underground cave!
Sarasota, home to Siesta Key, the #1 beach in America is also known as Florida's Cultural Coast. Enjoy concerts, museums, art galleries and even meetings with manatees. Come on down!
This balmy city by the bay still has plenty of charms away from the amusement park, the aquarium and the convention center. There's lots of history here.
With its marbled monuments and high-profile politicos, Washington, D.C., is a great place to unwind and visit. Plan your trip from PVD to IAD on United Airlines.
Explore classic attractions like the White House, the Washington Monument, the U.S. Capitol, and the Smithsonian National Museum of Natural History.
Located just over an hour from Miami, you can enjoy the amazing beaches and sun-filled sky while eating mouthwatering cuisine.
With its marbled monuments and high-profile politicos, Washington, D.C., is a great place to unwind and visit. Plan your trip from PVD to IAD on United Airlines.
Breeze Airways is offering two round-trip non-stop flights to Louisville providing PVD passengers the opportunity to check out the world-famous Kentucky Derby.
Cancun is well known throughout the world for its spectacular beaches and its fascinating turquoise sea. Take a trip from PVD to CUN on Frontier.
Savannah is famous for its preservation of antebellum history and Southern charm. Visit this delightful town and be dazzled by its garden setting, the period architecture, and one-of-a-kind boutiques.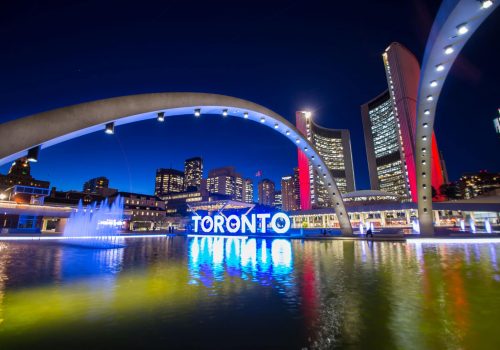 Toronto is filled with skyscrapers, the city's streets are bustling with people, and the public transportation system is second to none.